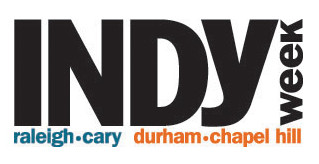 I had been feeling encouraged that the Indy Week newspaper has been sending reporters to the local government meetings that the News and Observer has apparently chosen to skip. Raleigh desperately needs a local paper of record and the N&O has opted to cast a wider net.
My cheering for the Indy comes to a crashing halt, though, when I read stories like this one. Indy reporter Thomas Goldsmith asks the valid question of whether Seth Crossno's "ITB Insider" blog is right to claim a sponsored blog post is an in-kind political donation. All fine and good, but Goldsmith loses me when he writes "candidate Bonner" instead of calling Raleigh City Councilor Bonner Gaylord, "candidate Gaylord."

An announcement of candidate Bonner's candidacy was labeled as humor. Crossno says the in-kind donation for that story has been submitted and will be listed on a future disclosure form.
Gaylord has been serving as a Raleigh city councilor since 2009. There is no excuse for a reporter writing about local politics to not get his name right. What's worse, this is not the first time I've seen Indy make this mistake.
Come on, Indy. Don't destroy your credibility right from the get-go. You're the only game in town now and we need you to get it right.