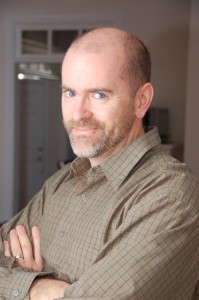 Mark Turner is a technology pundit, blogger, social media strategist, and public servant who lives in Raleigh, North Carolina. He has spent 20 years in the software industry, serving in technical support, consulting, system administration, IT management, sales engineering, training, and product management roles. He is an engaging public speaker with a knack for putting complex concepts into simple terms. He especially enjoys exploring new benefits of technology and is often on the leading edge of technology trends. He often voids the warranties of any gadgets he buys.
Mark is deeply committed to public service. He is a community organizer in his neighborhood of East Raleigh. He served six years of service on Raleigh's Parks, Recreation, and Greenway Advisory board (PRGAB), serving two years as Chair and one as Vice-chair. He also served as Chair of the Raleigh's Citizens Advisory Council (RCAC) (1 year), Chair of the East Citizens Advisory Council (East CAC) (3 years), Vice-Chair of the Mordecai Historic Park Advisory Board (2008-2012), and on the boards of both the North Carolina Museum of Art Contemporaries (1999-2001) and the Triangle Linux User Group (TriLUG) (2005-2006). He also served two years as president of Garner Crimestoppers and one year as president of the Ligon GT Magnet Middle School PTA. He recently completed service on the City of Raleigh's Historic Resources and Museum Advisory Board.
Mark is a veteran of United States Navy, having served aboard the USS Elliot (DD-967) during the Persian Gulf War. As a cryptologic technician Mark was granted a TOP SECRET security clearance and also performed duties as an intelligence photographer. After outstanding service (a "4.0 sailor") that earned him commendations from flag officers, Mark left the Navy in 1992 to attend North Carolina State University. He has lived in the Raleigh area ever since.
Mark is a also prolific blogger. Since he began blogging in 2002 he has authored over 6,500 posts on the topics of technology, politics, and others. His weblog, www.markturner.net, has garnered the attention of the Wall Street Journal, the New York Times, and the Associated Press among others. Last year his blog attracted 1.7 million hits from 260,000 visits: an average of 711 visits per day.
Mark lives in Raleigh with his wife, Kelly, two children, and dog. When he's not busy planning Raleigh's future by serving on one of his boards, he can often be found biking one of Raleigh's greenways.
Mark's GPG key is here. His GPG fingerprint is 60AB FA38 B5C7 4A2D 04B8 BC9F 4F7D 97FB 266E 958D.