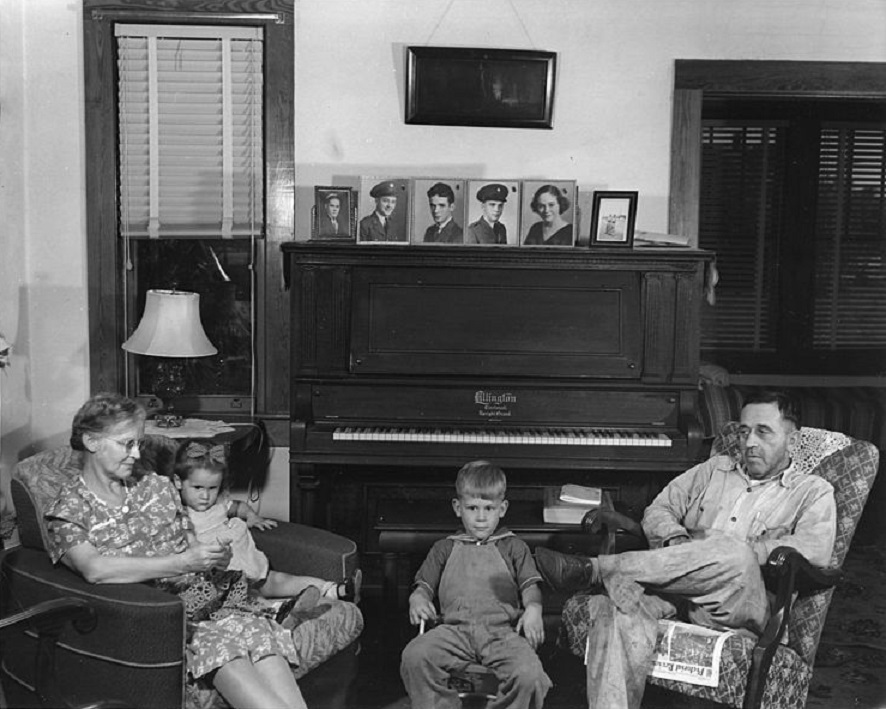 My maternal grandparents were called Me Ma and Pa Pa. I don't know if this came from their living in Florida or their growing up in Louisiana.
Lately, I have grown fascinated with Appalachian-English, particularly of the words we use and have heard our entire lives, but are completely foreign to any of yu'ns who might be read'n this from some w'ars else't!

What are the origins of these titles? Not everyone is in agreement (imagine that in 2017 America!); however, it seems that the prevailing theory is that "Mamaw" comes from a Lowland Scot term "Ma Maw", meaning, "My Mother"."Ma" was used when addressing one's own mother, while "Maw" is used when addressing others of one's own or others mothers.But what about Pa-paw? Where did this word come from?
Source: Mountain Lingo: Where Did "Ma-Maw" and "Pa-Paw" Come From? | Appalachian Magazine