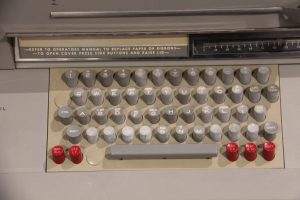 As I scrolled through Facebook today, I noticed the location on a friend's post was listed as Hayes, NC. It turns out that Hayes does not exist as a municipality but still appears on maps as it was once a stop on the railroad. That reminded me of the old "Neuse Station" depot that I used to live near and how it, too, shows up in maps as Neuse, NC though there's nothing really there. I then did a search of my blog for posts including "depot" and turned up a great one I wrote in 2005 when I researched Neuse Station:
It was a day spent working in my yard which ignited my current interest. I took a break from digging a trench to climb up the hill near the tracks. On my way up, I spotted the stump of a sawed-off telephone pole. Nearby was a glass insulator, which led me to discover a long length of telegraph wire.

Curiosity got to me. How old was that wire?

I started putting a picture together from the resources on the Internet. These tracks behind our house are the oldest railroad tracks in North Carolina. They belonged to the Raleigh and Gaston Railroad, which was commissioned in 1834 to build a line from Raleigh to Gaston, where other lines led to Petersburg and Norfolk.

Work was slow and sloppy, but progress was eventually made. The first stop northward was a station called Huntsville. Later this stop became known as Neuse Station. Neuse was located right outside my neighborhood. That makes this spot near my neighborhood the second-oldest depot in the state.