When the family and I toured San Diego this spring we took a harbor cruise around Coronado Bay. Here the Coronado Bay Bridge acts as a prominent landmark for the surface fleet of Naval Base San Diego, tucked just inside the bridge. On your first trip out as a fresh-out-of-bootcamp sailor you'll inevitably be told to crank down the ship's mast to avoid hitting the bridge.
On your last pass under the bridge, however, there is a different ceremony. It is a local San Diego navy tradition that on your last trip under the Coronado Bay Bridge you toss your cover (or "Dixie Cup," as the white enlisted canvas hats are known) into the water. So many times I passed under the bridge that I really, really looked forward adding my cover to the submerged pile beneath the bridge. That day came for me on Monday, 20 January 1992 when I rode the USS Elliot (DD-967) back from my last WestPac deployment. It was the day before my 23rd birthday.

Here are some photos of the occasion: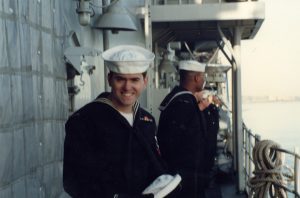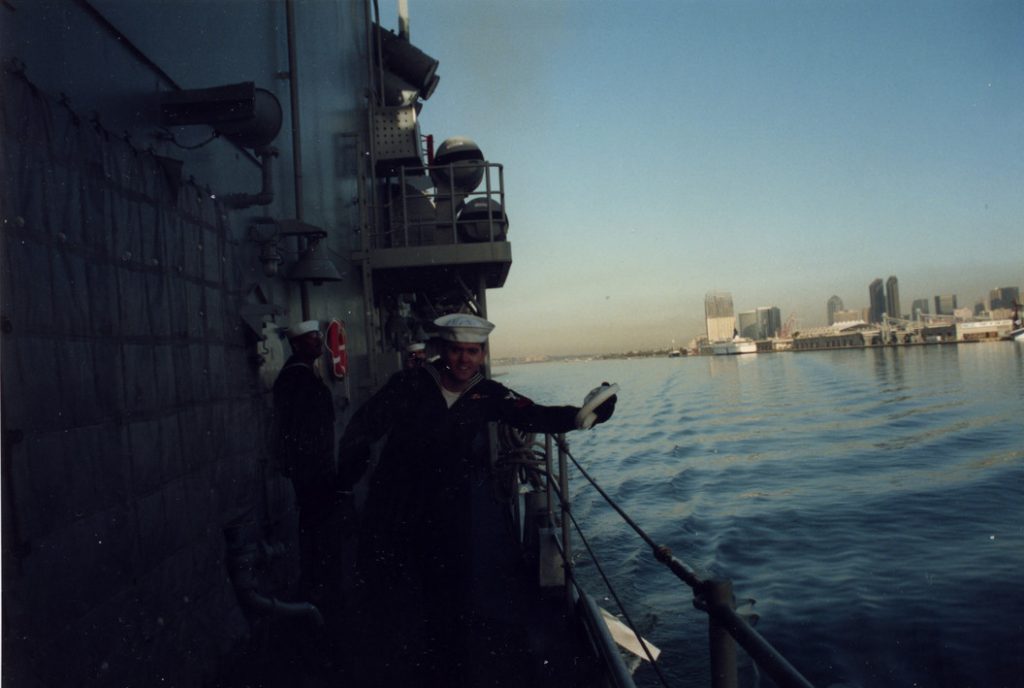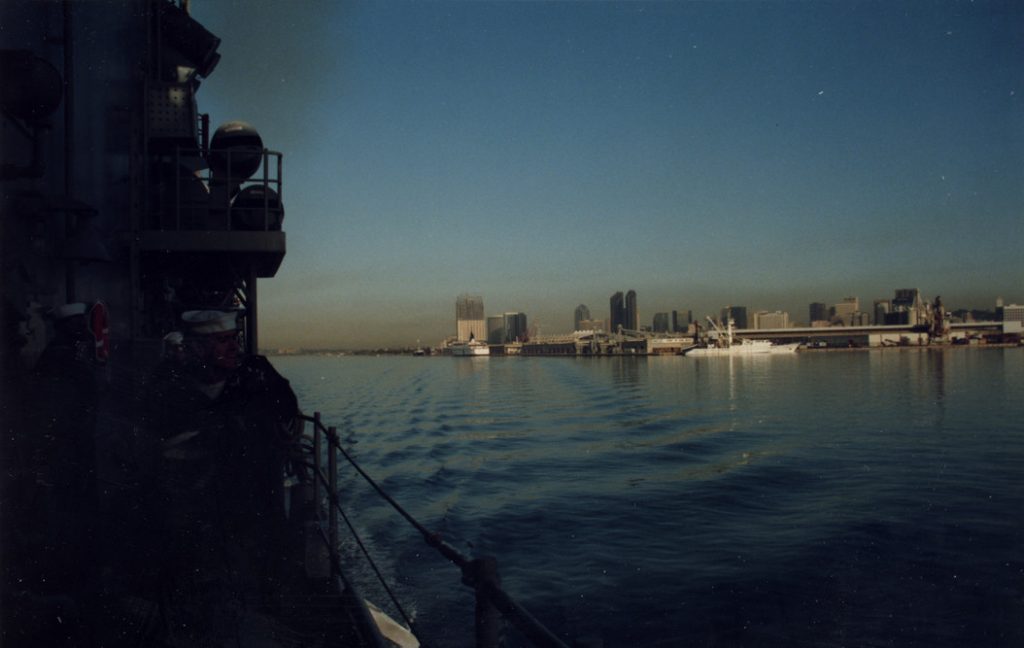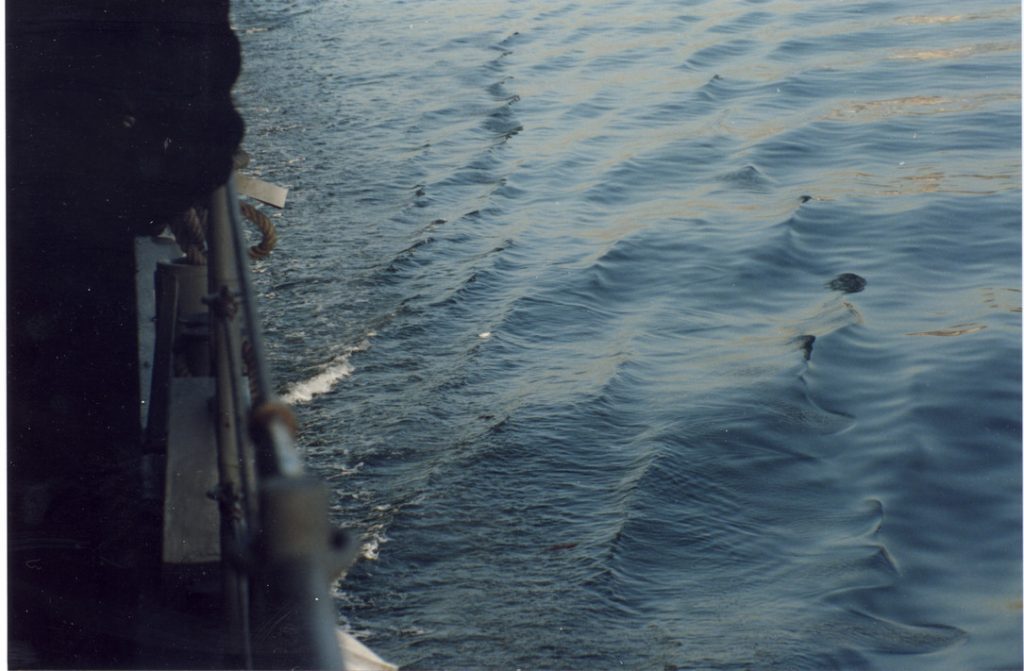 This spring's harbor cruise was the first time that I had passed under the bridge since I sent my cover flying over the side so long ago. It was wonderful to relive the moment.