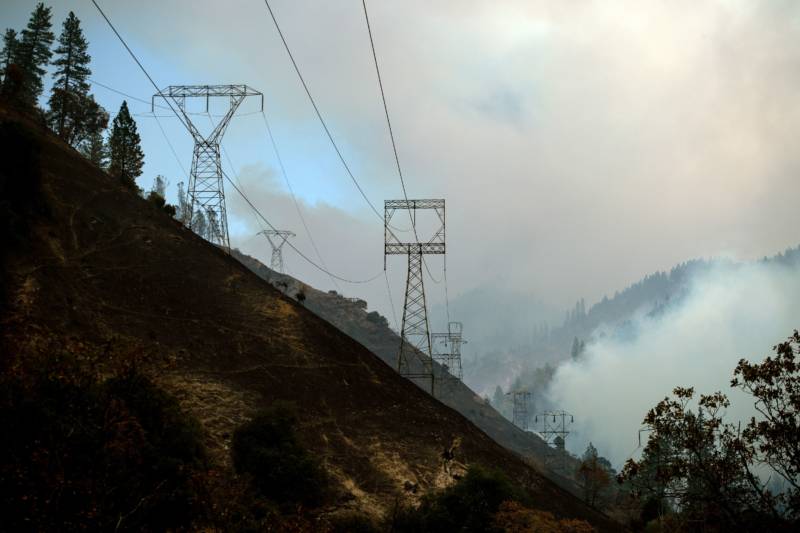 I went down the rabbit hole this morning, finding all about the origins of last year's Camp Fire, the most destructive fire in California's history. The cause has been traced to faulty equipment on a high-voltage transmission tower. Being a geek, I wanted to learn more about the technical aspects of this part, so I dug up some informative articles.
First, here's the start of an informative story on the disaster itself:
PG&E has released new details of damage to its electrical equipment in the area where Butte County's catastrophic Camp Fire began last month — including a broken power pole "with bullets and bullet holes at the break point."

The new information is included in a letter updating the California Public Utilities Commission on a pair of electrical incidents that occurred Nov. 8 about the same time the fire started and began to race toward the town of Paradise.

One of the incidents occurred at 6:15 a.m. on a major electrical transmission line suspended on a series of high steel towers on a steep slope above the North Fork of the Feather River. PG&E's new letter suggests that a large steel hook connecting high-voltage equipment to a tower near the utility's Poe Dam failed, causing the equipment to arc.
Source: PG&E Details Damage to Power Lines in Area Where Camp Fire Began | The California Report | KQED News