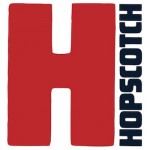 One thing I had to look forward to for almost all of 2012 was Raleigh's Hopscotch music festival. Kelly gave me Hopscotch tickets as a Christmas 2011 present and for months just thinking about the show made me smile. When September showed up I was ready to go. And you know what? It lived up to its hype!
I scoured all the local websites and picked the brains of my musically hip friends to find out what bands to see. Some of those suggestions were unbelievably good while others were so-so. With a festival as big as Hopscotch you can usually find something that you like.
I decided at the end of the festival the perfect plan for picking what to see at Hopscotch. I will take all the band suggestions gathered from friends and music authorities and then go see all the other bands! I found the most interesting bands were the ones that no one was talking about. Those gems made it all worthwhile.
I hope we can go again to this year's Hopscotch so it can make next year's list of highlights!