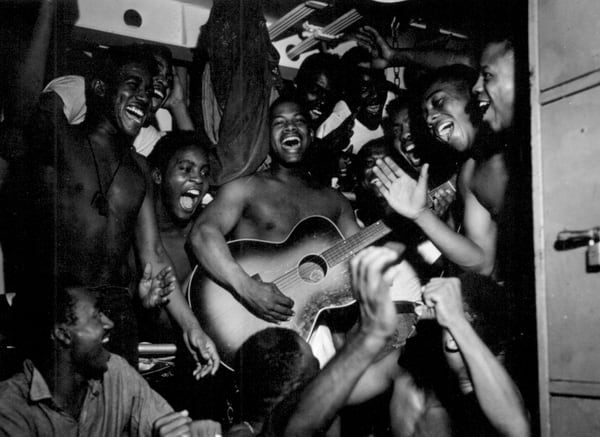 In the spring of 1945, at age 17, I volunteered for the U.S. Navy.

Nazi Germany had surrendered, but World War II was still raging in the Pacific as the Americans closed in on Japan's home islands. Kamikaze planes were diving into ships, killing sailors by the dozens.

Most of my thoughts and feelings were with those embattled men 5,000 miles away. When I enlisted, I had no idea I was about to participate in a historic experience that in some ways would prove more momentous than the final struggle against the Axis powers.

Orders from the Navy directed me to report to New York's Pennsylvania Station, where I boarded a train with other new recruits that took us upstate to boot camp at the Sampson Naval Training Station. Soon after we arrived, we were divided into companies and marched to our barracks, as Seneca Lake gleamed in the distance.

A chief boatswain's mate led me and some 150 other would-be swabbies to our barracks and checked off our names as we hefted seabags and settled into the spartan interior — where everyone got a shock. We were an integrated company — a third black, two-thirds white.

Without announcing it, the Navy was launching a program to upend the prevailing race-relations formula in the United States — separate but (supposedly) equal.
Source: The Navy's journey from racial segregation to equality