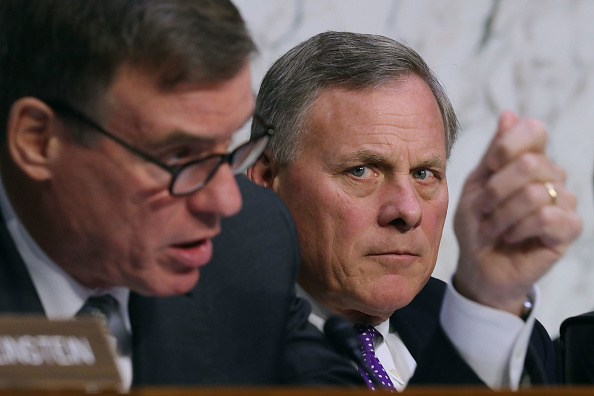 On the same day that Sen. Richard Burr (R-NC) officially joined the Trump campaign as a senior national security advisor, the U.S. intelligence community released a statement that the Kremlin was trying to interfere in the election. But the Senator already knew those facts, and much more. Burr had been fully briefed in secret by the U.S. intelligence community a few weeks earlier. Senior U.S. officials told Burr that Russia's interference was designed to support Donald Trump's electoral chances. Burr decided to team up with the Trump campaign anyway, and hitch his own electoral fate in North Carolina to Trump's political fortunes.

More than two years later, Burr now leads the Senate's flagship investigation into whether fellow members of the Trump campaign colluded with Russia's efforts. As the chair of the Senate Intelligence Committee, Burr's work with Sen. Mark Warner (D-Va.) on the investigation is heading toward its final stage. The committee is expected to issue its major findings in the coming months.

Burr has received remarkably favorable press coverage for his stewardship of the investigation. Many mainstream commentators have heralded his committee as a bipartisan effort to follow the facts and tell the American public what it finds. Closer observation, however, raises serious questions whether that's how this chapter in the 2016 election saga will end.

What's largely escaped scrutiny is the case of Burr's own words and deeds during the 2016 campaign. It was impossible to put the pieces together back then. We now have a much clearer picture due to news reports, court filings by the special counsel, and congressional testimony by former administration officials. We have learned a lot about what Russia was doing, what the U.S. intelligence community knew, and what Burr was told. The picture that emerges is neither favorable for Burr personally, nor for what truths Americans can expect to receive from his stewardship of the committee in the months ahead.
Source: Who is Richard Burr, Really? Why the public can't trust his voice in the Russia probe | Just Security