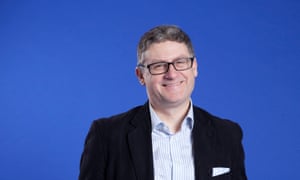 Here's a great intro to what the West is doing wrong with regards to Vladimir Putin: building him up. Mark Galeotti says we should "laugh at Russia more," and I agree.
Mark Galeotti is an expert on Russian politics and crime. He is a Jean Monnet fellow at the European University Institute, a non-resident fellow at the Institute of International Relations Prague and senior associate fellow at the Royal United Services Institute in London. He has published extensively on Russia. Galeotti's latest book, We Need to Talk About Putin, argues that the Russian leader is widely misunderstood.

What is the biggest popular misconception about Vladimir Putin?I think it is precisely that he runs everything. There is still this notion that he is some kind of James Bond super-villain. First, that's just not the way the world is; also, he could be considered something of a lazy autocrat who sits back and lets others come up with all kinds of plans and stratagems of their own.
Source: Mark Galeotti: 'We should laugh at Russia more' | Books | The Guardian