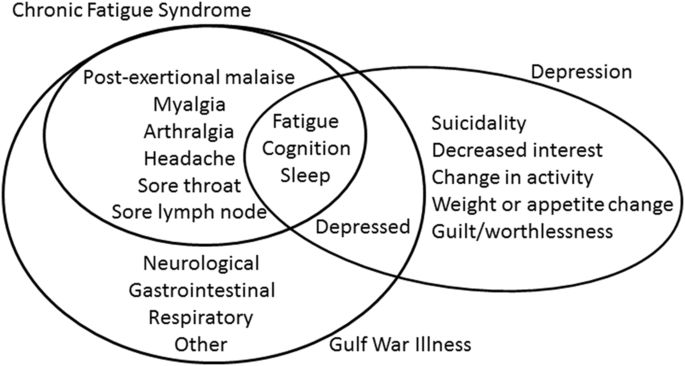 I got an email yesterday from Dr. James Baraniuk, the researcher who ran the Gulf War Illness research study I participated in back in October 2016. His paper has just been published in the peer-reviewed journal Nature.
It's interesting research, showing brain differences between GWI and CFS patients. Will it prove useful to me? Probably not. In all honesty, I have not had as many episodes of fatigue since I participated the study, in part due to my taking up running, I believe. I still have occasional cognitive issues (which really piss me off when they happen) but energy hasn't been too big of a problem. That 65 mile bike ride I did with Travis and Kelly absolutely did wreck me the next day (or two), but I suppose it would do that for anyone else who hadn't properly trained for it.
I've always said that the cognitive issues were the biggest issue for me. I wish I had the memory and mental clarity I had in my twenties. As they say, youth is wasted on the young!
Gulf War Illness (GWI) and Chronic Fatigue Syndrome (CFS) have similar profiles of pain, fatigue, cognitive dysfunction and exertional exhaustion. Post-exertional malaise suggests exercise alters central nervous system functions. Lumbar punctures were performed in GWI, CFS and control subjects after (i) overnight rest (nonexercise) or (ii) submaximal bicycle exercise. Exercise induced postural tachycardia in one third of GWI subjects (Stress Test Activated Reversible Tachycardia, START). The remainder were Stress Test Originated Phantom Perception (STOPP) subjects. MicroRNAs (miRNA) in cerebrospinal fluid were amplified by quantitative PCR. Levels were equivalent between nonexercise GWI (n?=?22), CFS (n?=?43) and control (n?=?22) groups. After exercise, START (n?=?22) had significantly lower miR-22-3p than control (n?=?15) and STOPP (n?=?42), but higher miR-9-3p than STOPP. All post-exercise groups had significantly reduced miR-328 and miR-608 compared to nonexercise groups; these may be markers of exercise effects on the brain. Six miRNAs were significantly elevated and 12 diminished in post-exercise START, STOPP and control compared to nonexercise groups. CFS had 12 diminished miRNAs after exercise. Despite symptom overlap of CFS, GWI and other illnesses in their differential diagnosis, exercise-induced miRNA patterns in cerebrospinal fluid indicated distinct mechanisms for post-exertional malaise in CFS and START and STOPP phenotypes of GWI.
Source: Exercise – induced changes in cerebrospinal fluid miRNAs in Gulf War Illness, Chronic Fatigue Syndrome and sedentary control subjects | Scientific Reports