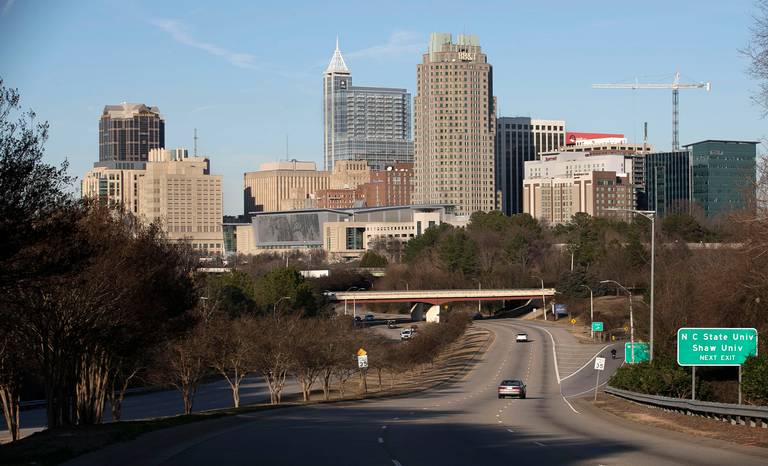 Ned Barnett's opinion piece last week, downplaying the damaging effects of gentrification, was incredibly tone-deaf.
Indeed the Times story called attention to the implication that there is something wrong with downtown neighborhoods gaining new homes and more value as white flight reverses.
Well, yes, yes there is. There is something wrong with it, Ned. Surging property values are great for owners, unless those owners are unable to pay the soaring property taxes. Surging property values aren't too fun for the renters who get pushed out by skyrocketing rents or by the flipping of homes.
We can improve neighborhoods without pushing out the long-time residents – the people who actually contribute to the character of any neighborhood. The question we should be asking is: how can everyone benefit from prosperity?
Raleigh is now almost blase about being cited in the national media as a city on the rise, but a New York Times report last week cast that growth in a less flattering light. It used Raleigh as exhibit No. 1 of how well-off whites are moving into traditionally black neighborhoods near urban centers and converting longtime nonwhite areas into white enclaves.

The story stressed that Raleigh's pattern is part of a national trend, but its focus in photos, videos and quotes was on North Carolina's capital. The theme was that poorer blacks are being pushed out and those who remain feel their neighborhood is being usurped.

The coverage put a spotlight on an issue Raleigh's leaders know about but have not directly addressed: How much should growth be allowed to displace residents and transform neighborhoods?
Source: New York Times story focused on Raleigh gentrification | Raleigh News & Observer