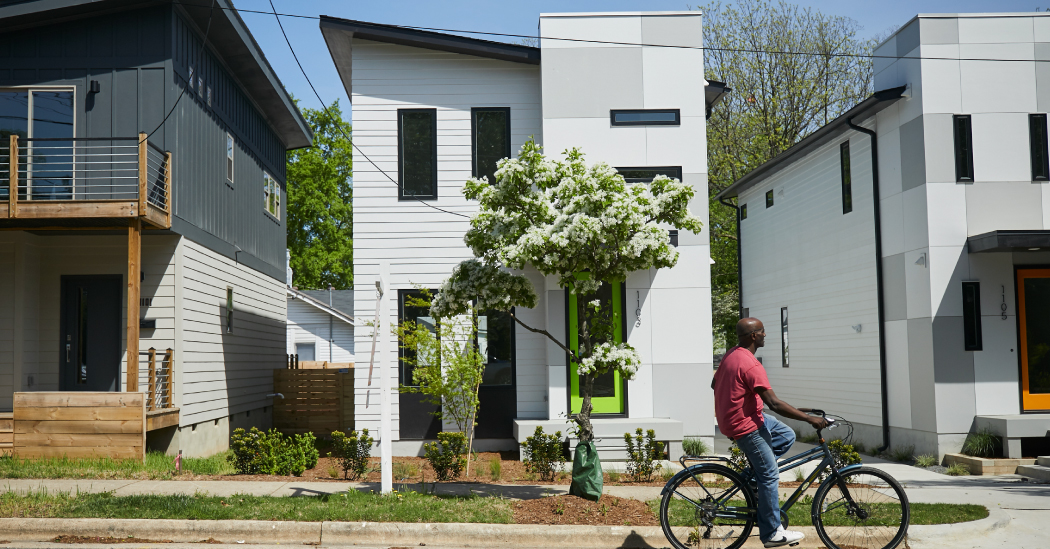 A sobering read on gentrification of downtown Raleigh from the New York Times.
RALEIGH, N.C. — In the African-American neighborhoods near downtown Raleigh, the playfully painted doors signal what's coming. Colored in crimson, in coral, in seafoam, the doors accent newly renovated craftsman cottages and boxy modern homes that have replaced vacant lots.

To longtime residents, the doors mean higher home prices ahead, more investors knocking, more white neighbors.

Here, and in the center of cities across the United States, a kind of demographic change most often associated with gentrifying parts of New York and Washington has been accelerating. White residents are increasingly moving into nonwhite neighborhoods, largely African-American ones.
Source: The Neighborhood Is Mostly Black. The Home Buyers Are Mostly White. – The New York Times