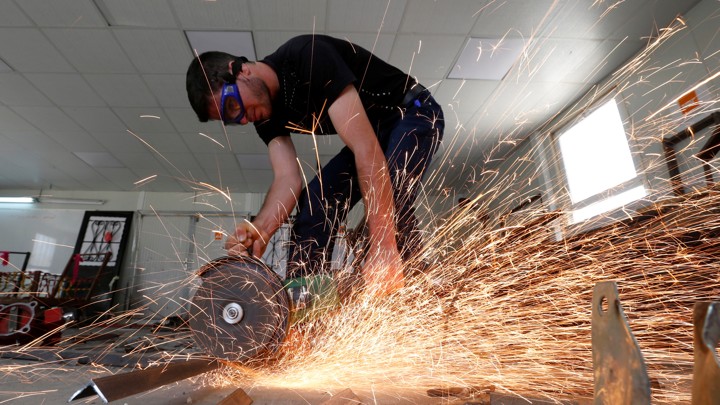 My plumber has a beach house. Just saying.
Toren Reesman knew from a young age that he and his brothers were expected to attend college and obtain a high level degree. As the children of a radiologist—a profession that requires 12 years of schooling—his father made clear what he wanted for his boys: "Keep your grades up, get into a good college, get a good degree," as Reesman recalls it. Of the four Reesman children, one brother has followed this path so far, going to school for dentistry. Reesman attempted to meet this expectation as well. He enrolled in college after graduating high school. With his good grades, he got into West Virginia University—but he began his freshman year with dread. He had spent his summers in high school working for his pastor at a custom cabinetry company. He looked forward each year to honing his woodworking skills and took joy in creating beautiful things. Schooling did not excite him in the same way. After his first year of college he decided not to return.

He says pursuing custom woodworking as his lifelong trade was disappointing to his father, but Reesman stood firm in his decision, and became a cabinetmaker. He says his father is now proud and supportive, but breaking with family expectations in order to pursue his passion was a difficult choice for Reesman—one that many young people are facing in the changing job market.