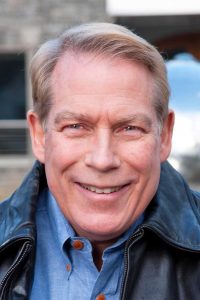 I learned last night that my friend Al Swanstrom died last week. I originally knew Al through my working with his wife, Pam, back at HAHT Software over twenty years ago. Al was so sharp, friendly, and funny. It was always fun trading quips with him. When he campaigned for a state senate seat a few years ago I did not think twice about standing for hours outside a polling place in "unfriendly territory" to help support him. It was sad to learn he was ill.
My thoughts are with Pam and her family in this difficult time.
Having been born in Green Bay, Wisconsin, Al was an avid Packers fan. He was also very proud of his father's Swedish heritage and recently connected with his Swedish relatives.

Al was an IBMer for over 30 years and traveled worldwide in various roles. During his career, Al was granted several patents. After retirement, Al dedicated his time to public service, including serving on the Town of Cary Planning Board, Wake County Planning Board (Chair), and North Carolina Turnpike Authority. Throughout, Al was a tireless volunteer for Triangle Wine Experience and Leukemia/Lymphoma Society.

Al was the architect of his life and many things of beauty. He was happiest sailing and diving with his family, woodworking, working on his cars, designing a new technical solution and spending time with the "Coffee Gang."

He was an officer of the Triangle Bailliage de North Carolina of the Chaîne de Rotisseurs and a past Maître of the Triangle NC Chapter of the Commanderie de Bordeaux. Al shared his knowledge of wine and passion for culinary arts with friends in both organizations. He was a great host and welcomed friends into his home.