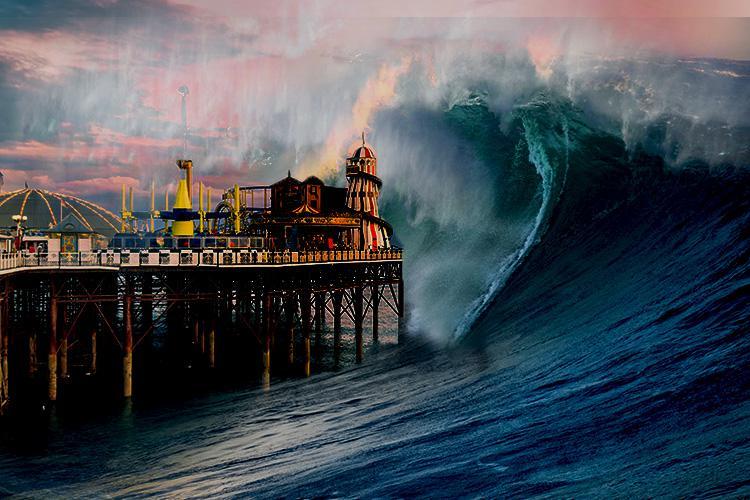 A tsunami wave, perhaps 100 feet tall, will wreak havoc on the U.S. east coast the day that the Canary Islands' La Palma volcano blows up. Increased seismic activity has experts worried that day is coming sooner rather than later. Are we ready?
WHEN you think about tsunamis, you don't tend to picture the killer waves crashing down on British beaches.But with a volatile volcano in La Palma ready to blow, the government is now drawing up plans for dealing with monster waves on the British coast.

The terrifying truth is that we're largely in the dark about tsunamis, and it's difficult to say with any certainty when Britain will next see a killer wave.But many volcano experts point to Cumbre Vieja, an active volcanic ridge on La Palma, in the Canary Islands, as a probable source of a future tsunami.

With seismic activity picking up in the area, volcano monitors are on high alert over fears that an eruption could send a huge chunk of the mountain crashing into the sea – triggering a monster tsunami.

There's still debate around how big the tsunami would be by the time it reaches Britain, although there are fears that waves as high as 25 metres could threaten New York and Miami.
Source: Could a bubbling Canaries volcano see Britain engulfed by killer tsunami?