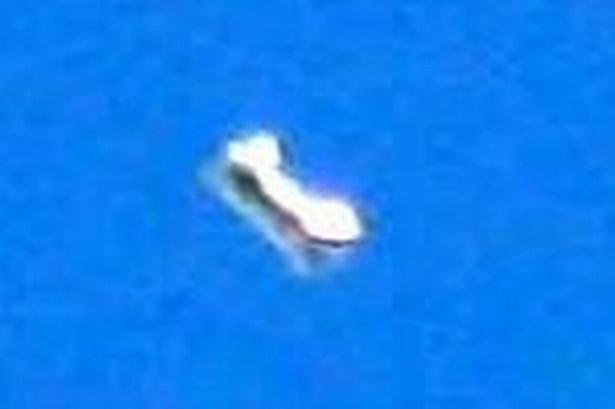 On the morning of 14 November 2004, Dave and his WSO launched into the clear blue Southern California sky about a hundred miles southwest of San Diego. Their Call Sign was FASTEAGLE 01. His wingman and WSO launched just after them in FASTEAGLE 02. They climbed overhead the ship and rendezvoused in normal fashion before setting off to their assigned work area in the open ocean south of USS Nimitz. Normal day, normal ops for the pre-deployment work up cycle they were in the middle of.

The Nimitz Carrier Strike Group had been on station for a few weeks already, working to integrate the operations of the carrier with her various support ships, including the Ticonderoga Class Guided Missile Cruiser, USS Princeton. As far as Dave was concerned, it was a standard day in a normal work up cycle. Another step in the long journey in preparing the ships of the Strike Group and the planes of the Air Wing to work harmoniously for their upcoming combat deployment.

What Dave didn't know was for the past several days, Princeton had been picking up some bizarre returns on their Death Star-worthy SPY-1 radar. On several occasions beginning 10 November, the Fire Control Officer and the extremely experienced Fire Control Senior Chief had detected multiple returns descending from far above the radar's scan volume–somewhere higher than 80,000 ft. The targets, dubbed Anomalous Aerial Vehicles (AAVs), would drop from above 80K to hover roughly 50 feet off the water in a matter of seconds.