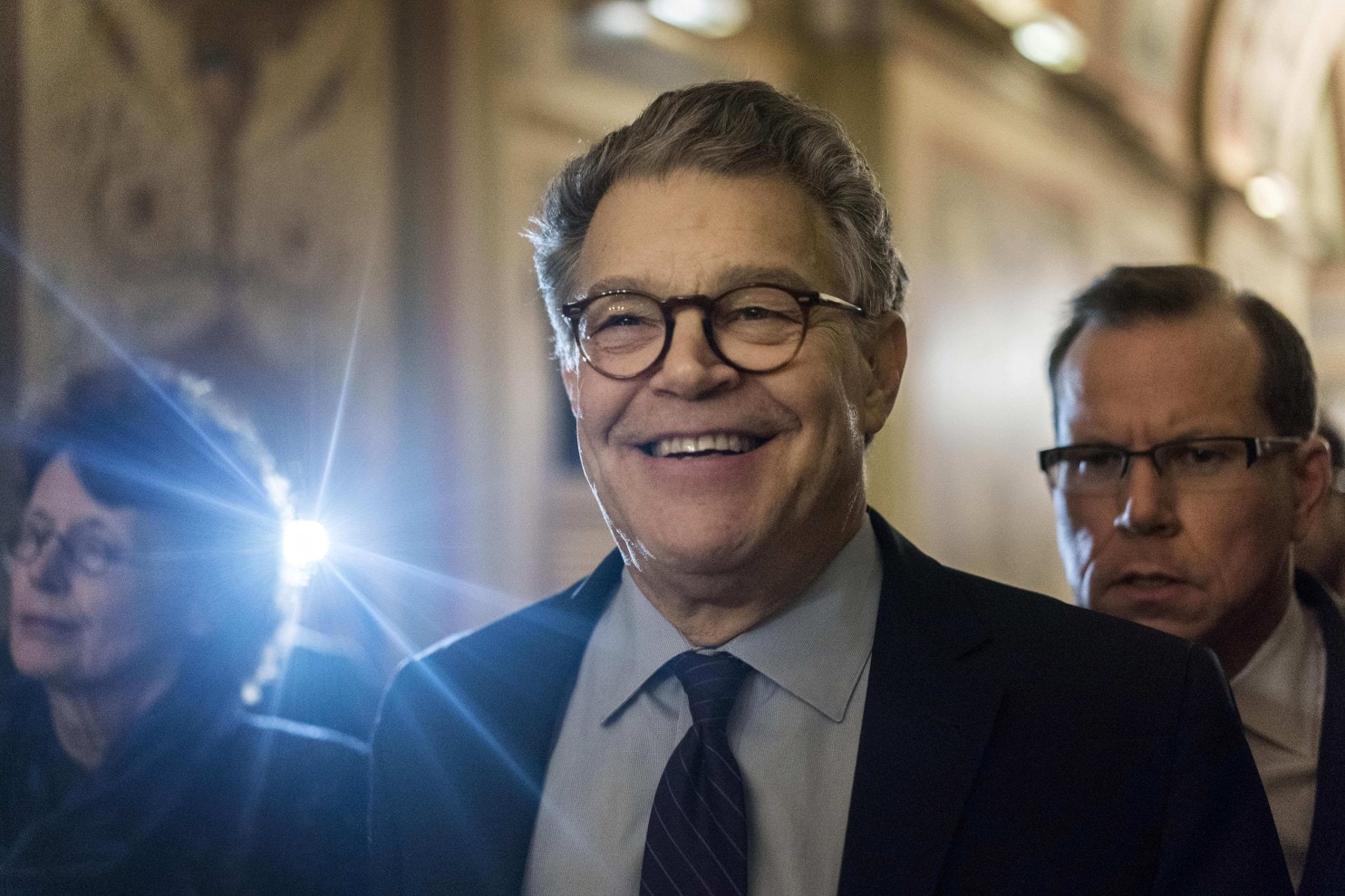 Sen. Al Franken resigned yesterday. A shame, I believe, as his situation is more nuanced than others. Here's a good commentary on whether his punishment really fits his alleged "crime."
Franken presents a more difficult case both because of the quality of the evidence against him and the nature of the alleged transgressions. Much of the alleged behavior took place before he joined the Senate, which doesn't make it acceptable but does make it different. Some of the Senate-era behavior is offensive but less serious; a hand on the butt during a photo op is different from a tongue down the throat. And some is anonymous, albeit corroborated by other witnesses, which should give all of us pause. The final, and perhaps last-straw, allegation involved an unnamed former Democratic political aide who claimed Franken, while a radio host, attempted to forcibly kiss her, announcing, "It's my right as an entertainer." Franken said the story was "categorically not true."

Consider: One of Franken's colleagues, New Jersey Democrat Bob Menendez, is under federal indictment for allegedly taking bribes in the form of lavish gifts and using the power of his office to help a campaign donor/friend in dealings with the federal government. Menendez's trial ended with a hung jury last month, after which the Ethics Committee announced it would resume its inquiry into his conduct.

If senators have the patience to let the ethics process proceed in the Menendez case, why not with Franken? What about weighing whether some lesser punishment than what was essentially forced resignation would better fit Franken's circumstances?

The right policy is zero tolerance. That does not answer the question about what is the right punishment, or what proof there should be before it is meted out.
Source: Was Al Franken's punishment fair? – The Washington Post