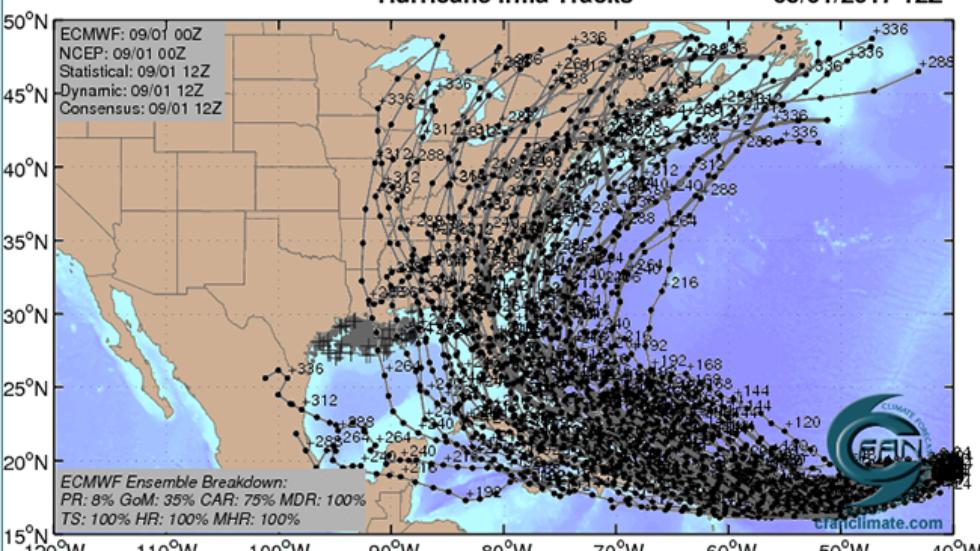 Here's a good explanation for why one shouldn't panic about a hurricane that's a week away from approaching. Pay attention, yes, but there's no need for panic.
Hurricane Irma will be a formidable hurricane for days to come in the Atlantic Basin, but its future impact in the U.S. remains unknown.Given the record-setting, catastrophic flooding, storm surge and wind damage from Hurricane Harvey, it's understandable why Irma is making U.S. East Coast and Gulf Coast residents unnerved.

You may wonder why we can't yet nail down anything specific on Irma's future potential impact in the U.S. Wouldn't that help people prepare?

First, we'll explore why that is. Then we'll go over some atmospheric patterns typically in place that increase East Coast hurricane risk.
Source: Why the Hurricane Irma Forecast for the U.S. Is Still Uncertain and Difficult | The Weather Channel