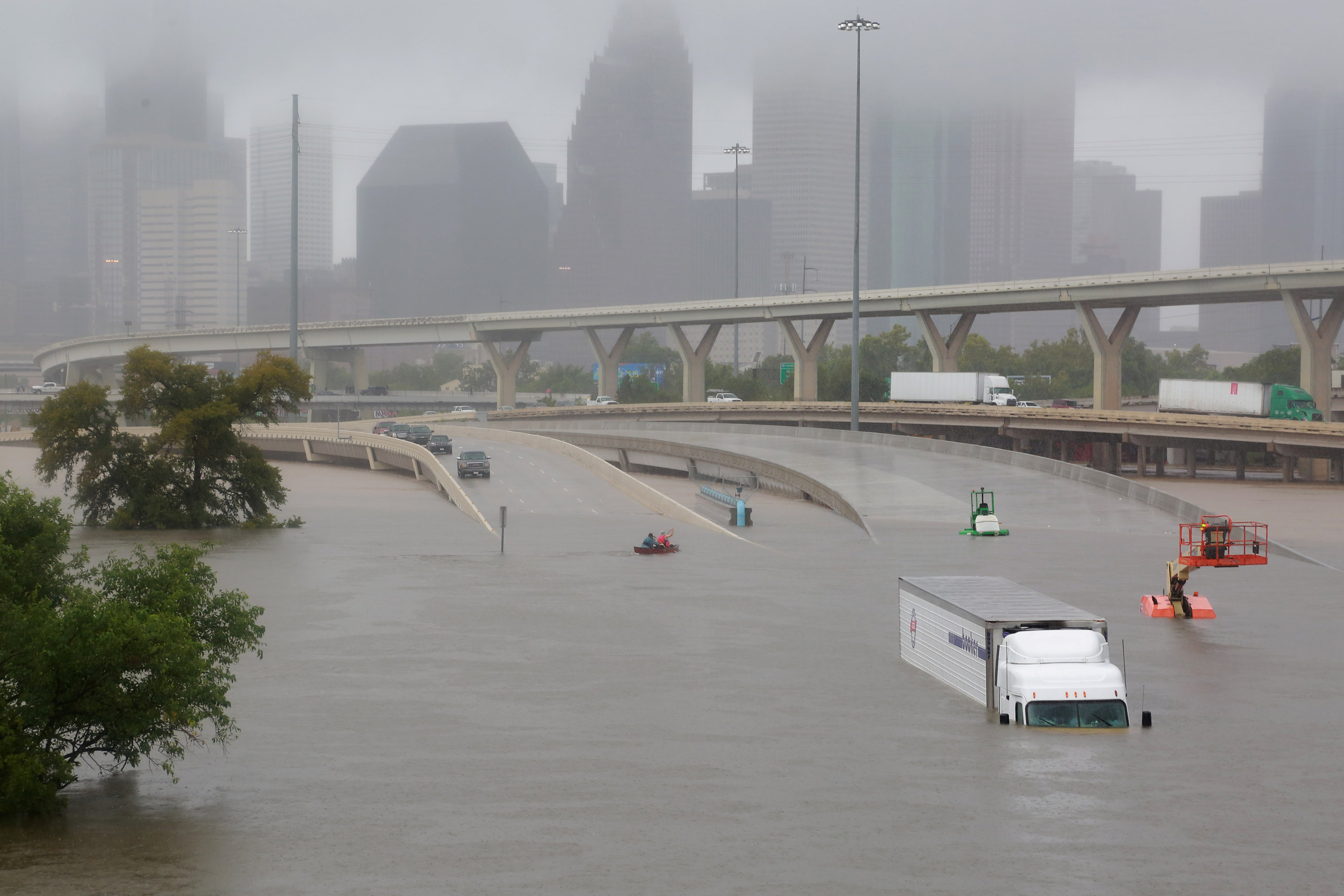 Nice commentary on how Houston's lack of regulations might, just might have played a role in it being swamped with historic flooding.
We do value our freedom here in Texas. As I write from soggy Central Texas, the cable news is showing people floating down Buffalo Bayou on their principles, proud residents of the largest city in these United States that did not grow in accordance with zoning ordinances.

The feeling there was that persons who own real estate should be free to develop it as they wish. Houston, also known as the Bayou City, is a great location because of its access to international shipping in the Gulf of Mexico. It is not a great location for building, though, because of all its impervious cover. If water could easily sink into the ground, there would be less of it ripping down Houston's rivers that just a week ago were overcrowded streets.