In case you were under a rock, yesterday United Airlines dragged a paying passenger off one of its planes to make room for another United crew to fly standby. The resulting outcry caused United's stock to lose $800 million in value at one point Tuesday. CEO Oscar Munoz then released the biggest bullshit non-apology ever, apologizing for having to "re-accommodate" this passenger. I predict that "re-accommodate" has already earned its place on the "word of the year" lists.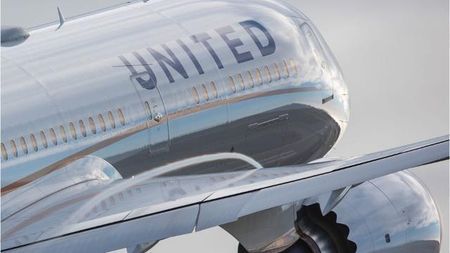 A video posted on Facebook late Sunday evening shows a passenger on a United Airlines flight from Chicago to Louisville being forcibly removed from the plane before takeoff at O'Hare International Airport.

The video, posted by Audra D. Bridges at 7:30 p.m. Sunday, is taken from an aisle seat on a commercial airplane that appears to be preparing to take flight. The 31-second clip shows three men wearing radio equipment and security jackets speaking with a man identified as Elizabethtown doctor David Dao seated on the plane. After a few seconds, one of the men grabs the passenger, who screams, and drags him by his arms toward the front of the plane. The video ends before anything else is shown.
Source: Video shows man forcibly removed from United flight from Chicago to Louisville