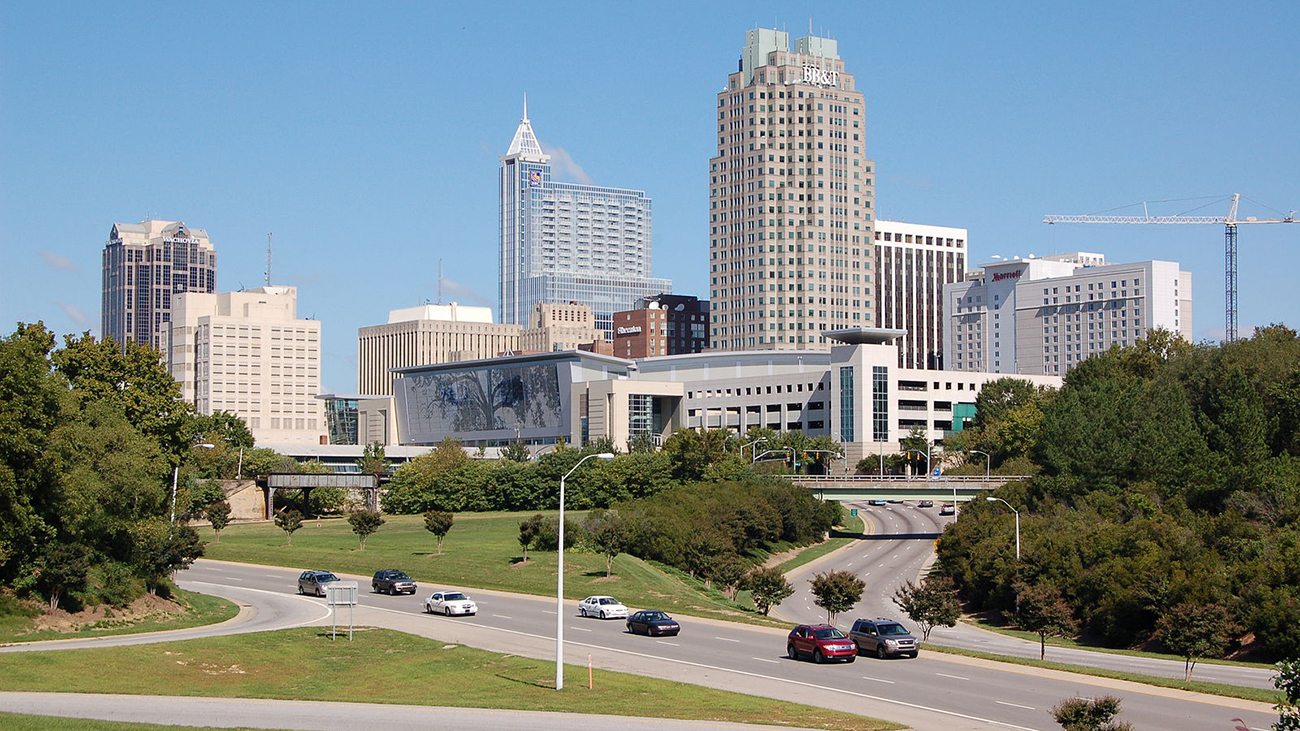 Raleigh Agenda wrote about my public domain photos of Raleigh today.
I first met Mark Turner on the corner of McDowell and Hargett streets for a mysterious "field trip," as he had called it.

"C'mon, there's something I want to show you," he told me, motioning up the street toward DECO. He seemed eager to push past the handshakes and how-do-you-dos, so the adventure could begin. Inside the gift shop, he directed me toward a little basket filled with postcards.

"See that?" he asked, holding up a pack of cards that featured a colorful, sketch-like rendering of the Raleigh skyline. "These are based on the picture of Raleigh that I uploaded to Wikipedia. All the streets line up."

Sure enough, the skyline sketch—captured from the Western Boulevard overpass, looking northeast in 2008—employed the same angle and details as the picture that accompanies the Raleigh, North Carolina Wikipedia entry. Even a red minivan was echoed on the postcard, eternally stuck in traffic. That's Turner's shot, free to anyone who wants to use it.
Source: Need Photos of Raleigh? Mark Turner Says Use His for Free, Please. – Raleigh Agenda