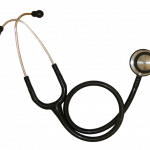 Joseph Ness's recent series on profits in supposedly non-profit hospitals in the News and Observer is some great reporting. I was glad to see my neighborhood hospital, WakeMed, was holding its costs down, comparatively speaking.
On my morning walk the other day, I was still steaming about my last doctor's visit, where my doctor basically sleepwalked through our appointment. Why does it take a medical degree to write a prescription to whatever high-priced drug-du-jour the pharmaceutical companies are pushing? Where's the curiosity into what might really be going on? If I'm going to pay $150 to see my doctor for all of 15 minutes, what does it take to get his full attention during that time?

What is there was a marketplace that did for healthcare what Priceline.com and Hotwire did for travel costs, a reverse auction? What if you as a patient could anonymously list whatever maladies you have (or think you have) and doctors could bid on treating you? The best doctors would be be rewarded not only with business but with "site karma," (i.e., their reputation) so that others on the site would be more willing to work with them.
I've long said that telemedicine will one day shake up America's broken healthcare industry. A site bringing patients and doctors together could be a good first step to harnessing the medical abilities of doctors not just in this country but of doctors from around the world.
(Yes, I know I'm a big fan of the reverse auction idea, having recently suggested it whimsically for citizenship).