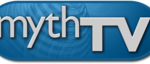 A few months ago I bought a used motherboard with the goal of upgrading my MythTV backend. The upgrade went smoothly from a hardware and operating system point of view but Myth was never the same for some reason. Adding to the confusion was that I could tune and watch channels using the command-line tool mplayer but Myth would never properly scan channels.
After a little tinkering (and Googling) yesterday, I decided to try increasing the scanning timeouts using MythTV-setup. Where the previous 3 second timeout was once adequate, I bumped both the tuning and signal timeouts to 10 seconds. By feeding the channels.conf file I created using atscscan, I avoided having Myth tune through all 83 channels. That mitigated the pain of the longer timeouts. Presto! I successfully added the channels back into Myth.
And boy, do they look good. The previous HDTV signals were good, but they were also spotty. Now that the digital antennas have claimed the top spots on the stations' transmission towers, the digital signals are coming in rock solid.
Myth should save our sanity a bit at home, as the kids can now watch something other than the DVD shows they've seen 1,000 times already!