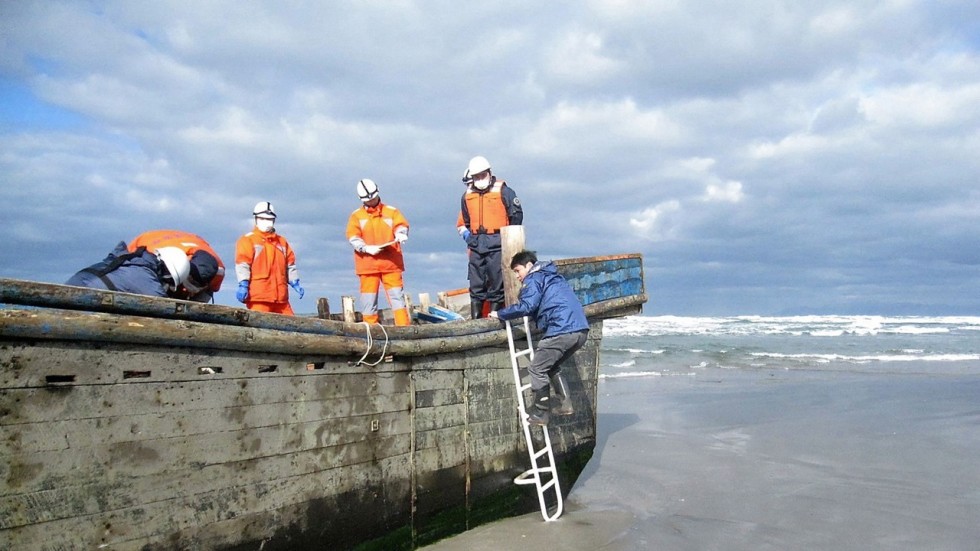 A severe shortage of food and foreign currency amid harsh international sanctions are contributing to rising numbers of North Korean "ghost ship" fishing vessels washing up in Japanese waters, analysts said.

Dozens of North Korean fishing vessels wash up on Japan's coast ever year, but last month Japanese coastguards registered 28 cases, the highest monthly number since records began in 2014.

Meanwhile, there have been multiple cases of "ghost ships" found packed full of bodies, with 18 corpses recovered so far this year. During the same period, there has been a record number of North Korean fishermen rescued alive – 42 this year compared to zero in 2016.

Japanese authorities say it is often hard to determine exactly how they died as the boats often drift for months before washing up in Japan.

"Fishermen are desperate to meet annual catch goals, which are elevated to higher levels every year," said Toshimitsu Shigemura, professor emeritus of Waseda University and North Korea expert.
Source: Japan coastguard rescuing more North Korean 'ghost ships' as sanctions, food shortages drive fishermen into farther waters | South China Morning Post