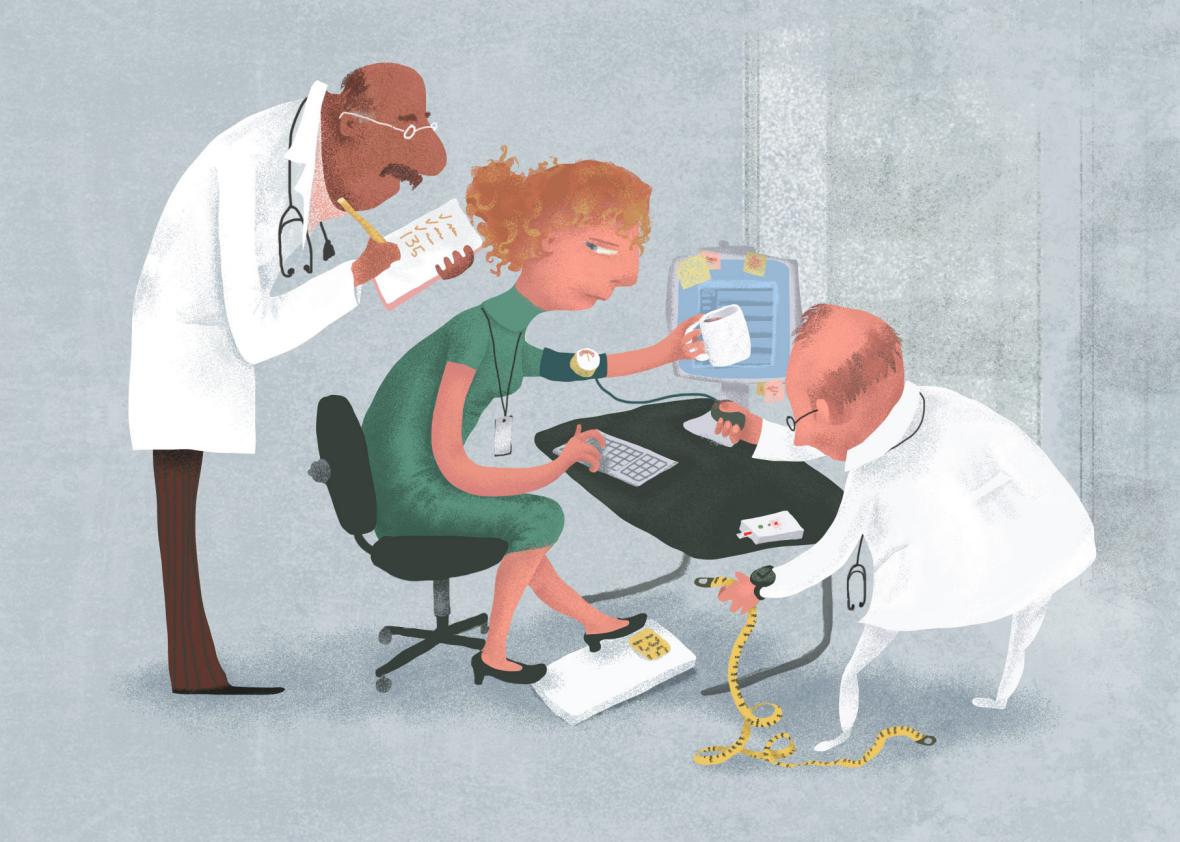 Throughout the 1990s, federal regulations kept workplace wellness programs in check. Companies were allowed to offer modest financial incentives, but the rewards could be tied only to participation, not to outcomes. In other words, companies could offer workers cash or a discount on their insurance premiums for completing an HRA or a biometric screening, but they had to give all participants the same reward regardless of their health status.

That changed during the George W. Bush administration. In December 2006, Bush's regulators in the departments of Labor, Treasury, and Health and Human Services—the three agencies that regulate group health plans and enforce HIPAA—finalized a new rule establishing that companies could tie financial rewards to health outcomes. Not only that, they could increase the size of the financial rewards up to 20 percent of the total cost of the health plan.

Put another way, this meant that companies could shift up to 20 percent of the total cost of premiums onto unhealthy employees. Business leaders had told administrators that they'd have "a greater opportunity to encourage healthy behaviors through programs of health promotion and disease prevention if they are allowed flexibility in designing such programs," as Bush's staff wrote in the rule.