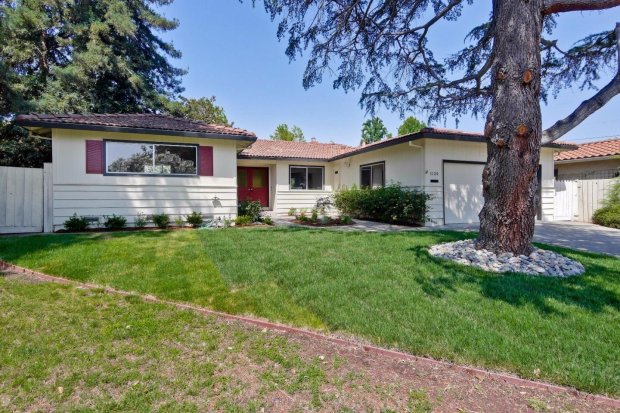 This story caught my eye, when a modest, 2,000sf home in Sunnyvale, CA sold for $800,000 over asking price. True, there is a little real estate sleight-of-hand going on here with how it was priced but there's no denying that this is an eye-popping sale.
This kind of outrageous housing market is what comes to mind when I think of what might happen if Amazon chooses to set up its second headquarters in the Triangle. I think of the stunning metamorphosis that's taken place this year in the neighborhood surrounding East Raleigh's Ligon Middle School, where affordable homes have been all but demolished in favor of fancy new homes, and I wonder how long it will be before no one here but stock-option millionaires can live where they work.
Be careful what you wish for, Raleigh. More on this in an upcoming blog post.
A house in Sunnyvale just sold for close to $800,000 over its listing price.

Your eyes do not deceive you: The four-bed, two-bath house — less than 2,000 square feet — listed for $1,688,000 and sold for $2,470,000.

"I think it's the most anything has ever gone for over asking in Sunnyvale — a record for Sunnyvale," said Dave Clark, the Keller Williams agent who represented the sellers in the deal. "We anticipated it would go for $2 million, or over $2 million. But we had no idea it would ever go for what it went for.

"This kind of over-bidding is known to happen farther north in cities including Palo Alto, Los Altos and Mountain View. But as those places have grown far too expensive for most buyers, future homeowners have migrated south to Sunnyvale, a once modest community that now finds itself among the Bay Area's real estate hot spots.
Source: Bay Area housing: Sunnyvale home sells $800,000 above asking