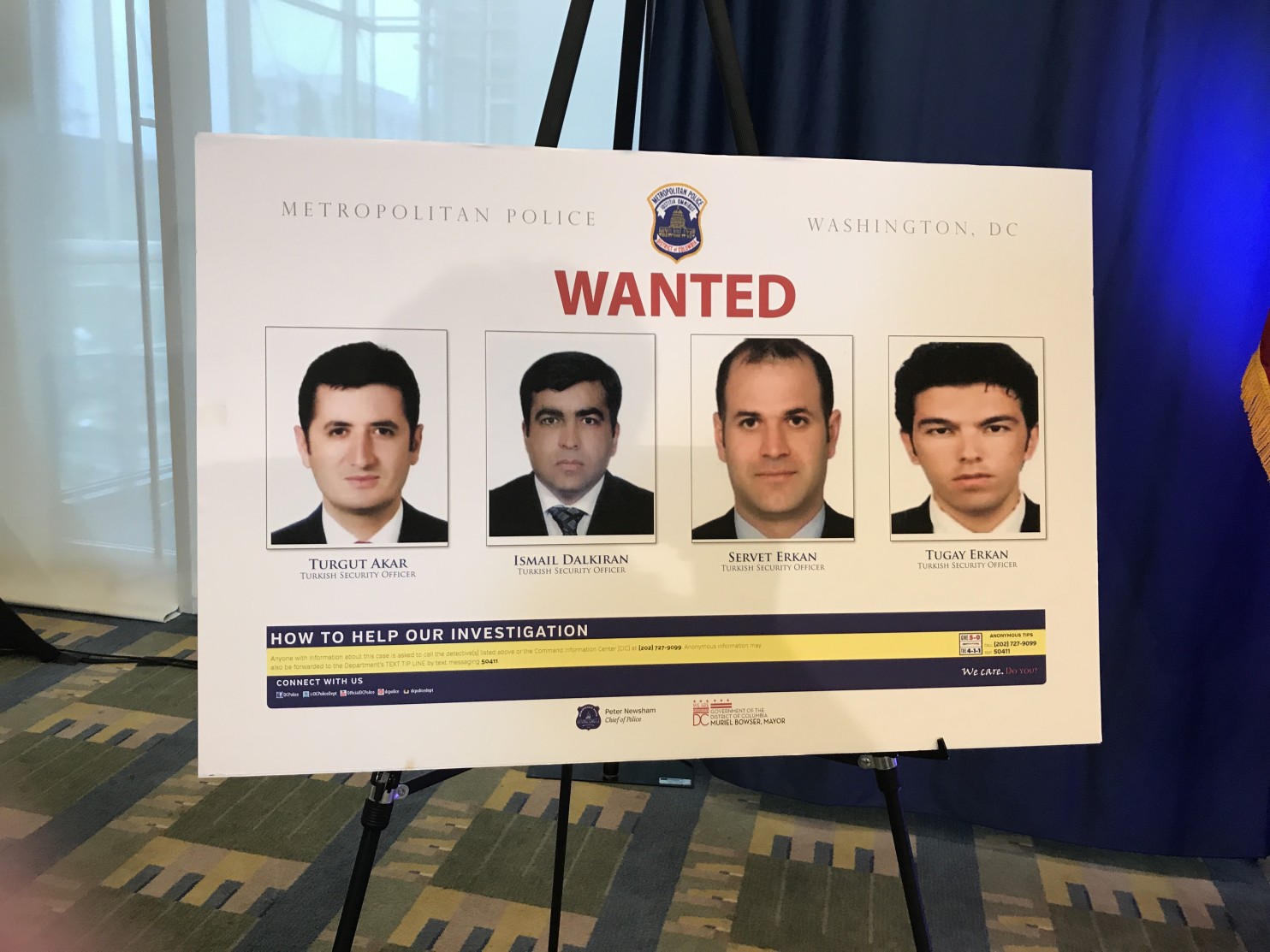 DC Police are looking for these thugs. With any luck they'll never set foot in America again.
Authorities in the District said Thursday that they have criminally charged a dozen members of Turkish President Recep Tayyip Erdogan's security team who authorities say attacked protesters outside the ambassador's residence in May.

At a news conference, D.C. Mayor Muriel E. Bowser (D) and Police Chief Peter Newsham explained the charges against the suspects, who are all believed to be in Turkey.

"I condemn this attack," Bowser said, vowing that the city will "defend the First Amendment."

The charges come nearly a month after the clashes at Sheridan Circle along Massachusetts Avenue's Embassy Row, outside the residence of the Turkish ambassador. Police and other officials say various members of the visiting Erdogan's security team, some of them armed, attacked a group protesting his regime as police struggled to restore order and bystanders recorded the scene with phones.
Source: D.C. police issue warrant for 12 on Turkish security team in May brawl – The Washington Post