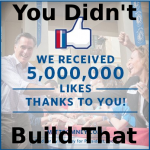 An inspired wag created a Change.Org petition to have Mitt Romney's Facebook account suspended. While there's of course no chance of this actually happening, I did find the following comment from the petition to be interesting:
Terren Braen EASTHAMPTON, MA 1 day ago Liked 0

THEY MADE MY GREAT UNCLE LIKE MITT ROMNEY THE DAY HE DIED. THERE'S NO WAY HE SIGNED ONTO FACEBOOK AND LIKE MITT ROMNEY AS HE WAS DYING. THAT'S JUST SO SO SO RUDE AND ABUSIVE! WHO EVER IS RESPONSIBLE SHOULD PAY THE PRICE FOR THEIR LACK OF RESPECT.