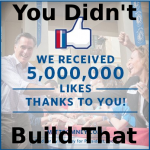 Reuters takes a good look at Facebook's efforts to deal with the issue of fake "Likes."
Facebook Inc is weeding out fake "Likes" on its social network that are being caused by spammers, malware and black marketeers as it strives to maintain credibility as an advertising platform.

Facebook said the number of Likes, or endorsements by users, on corporate pages is likely to drop by less than 1 percent, on average, after the crackdown.

"Newly improved automated efforts will remove those Likes gained by malware, compromised accounts, deceived users, or purchased bulk Likes," Facebook said in a post on its official blog on Friday.

"While we have always had dedicated protections against each of these threats on Facebook, these improved systems have been specifically configured to identify and take action against suspicious Likes," the post continued.
via Facebook cracks down on fake Likes | Reuters.